Posts Tagged 'val emmich is a genius'
Thursday, March 4th, 2010
Monday, October 26th, 2009
First of all, thewallfollower is my new favorite person in the whole wide world for putting this clip up on youtube. Sorry just had to throw it out there, because it's true.
WHY IS THIS MY FIRST FUCKING BLOG ABOUT VAL EMMICH?!
For those of you that DO NOT KNOW and it would REALLY surprise me if you did……..Val Emmich is a genius and quite frankly my favorite solo artist………yea it's THAT SERIOUS. I accidently discovered him 4 or 5 years ago opening for Butch Walker and I have been in love with his voice & music ever since.
Little did I know that he would produce what I can now easily say is my favorite fucking song of all fucking time – 'High Noon' which is what is in the clip above. Also the clip above is the making of his album 'Sunlight Search Party' which has High Noon on it (obviously).
Like all my other blogs there really is no point to this one except the fact that I wanted to share with you the genius that is Val Emmich and my favorite fucking song, not only of his, but thus far in my life. Seriously I can listen to this song on repeat for DAYS and still wanna punch dance the ENTIRE TIME, lol.
This is how I got introduced to 'High Noon':

While I was waiting for him to release his new album, he released this trailer for the dvd that would be coming with the album, showing the making of it & the song at the end had me, hook, line & sinker. So much so that when he put the album's tracks up on itunes (before u could buy the album) I bought the song itself. And the repeat playing was well in it's 50s before I even got an actual hard copy of the song, haha.
Then months later he actually came to FL and I got to see it LIVE for the first time….

Lets just say there was alot of dancing (even though you cant tell by the video) lots of singing and lots of tears. I swear I heard angels singing backup during that song.
So yea, thats all I really wanted to say, I love Val, I love High Noon and you should too. The End.
valemmich.com
myspace.com/valemmich
twitter.com/valemmich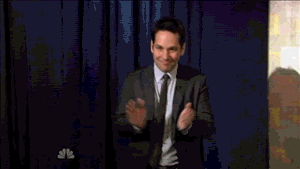 Really wanted to use this pic though, but it won't let me save it – http://twitpic.com/mzcwg